Floating Contact Form Portlet
Back Kuehne+Nagel Italy wins "Logistics Company of the Year" award
Kuehne+Nagel Italy has been awarded for its innovative approach to business education.
The awards ceremony for the 18th edition of the Logistics Award of the Year was held in Milan. Initiated and organised by Assologistica, the leading Italian Logistics Association and the magazine Euromerci, it recognises companies, managers and academics that generate added value by introducing and successfully implementing innovative solutions in logistics in various areas, from technology to real estate, training, transport and environment.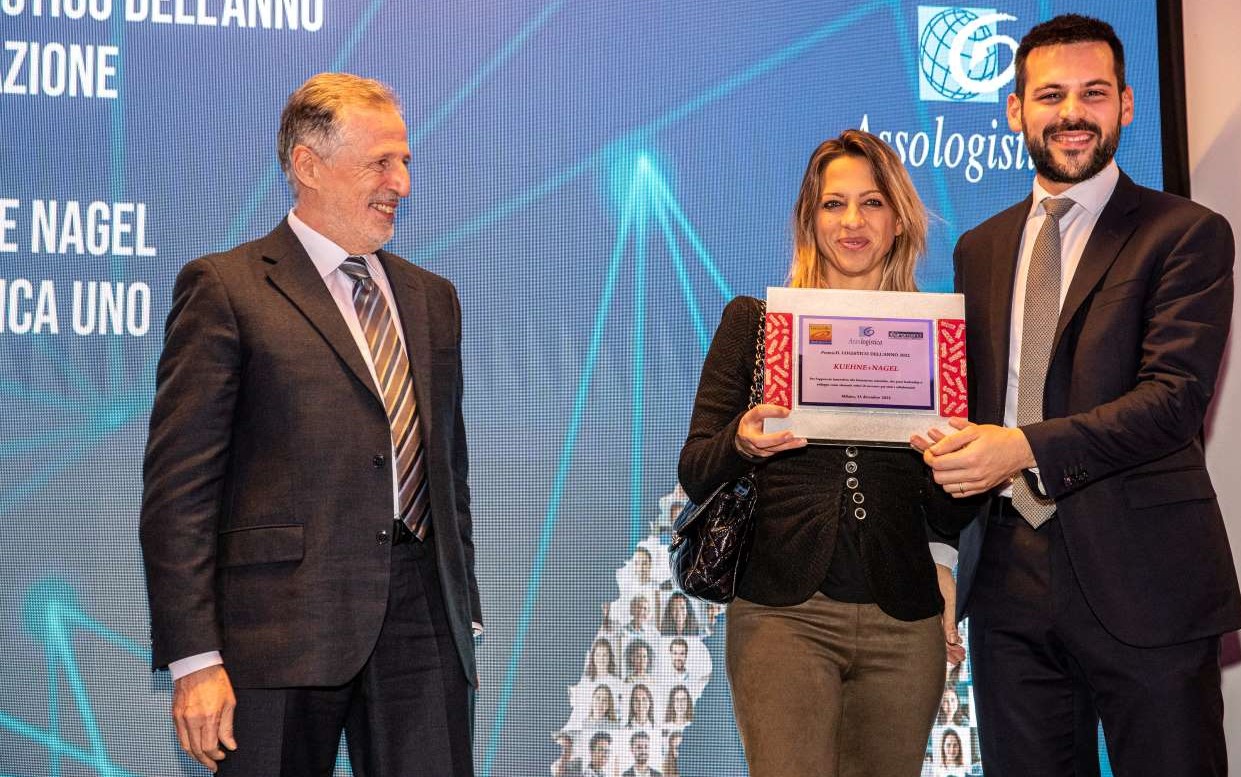 Kuehne+Nagel Italy has been recognised in the field of training, for its development of a comprehensive training plan based on the empowerment of the individual. Each employee is encouraged to enroll in training courses in agreement with their manager, identifying the skills to be developed in order to improve their performance and enrich their skillset.
"This award is important for Kuehne+Nagel and recognises our commitment to the continuous training of our employees. We have created a real training catalogue both on specific and technical topics, and on the development of soft skills, through our business platform Learning@KN, that ensures the availability of the courses even remotely.
In addition, three specific programmes have been implemented for the development of talents at different stages of their careers, from junior roles to management roles, in order to prepare our employees for national and global challenges in Kuehne+Nagel," says Marilena Dalla Patti, National HR Manager, Kuehne+Nagel Italy.