Floating Contact Form Portlet
Back Kuehne+Nagel: SailGP makes its mark in Taranto
Second SailGP event completed in Italy
Despite ongoing international sea freight capacity shortages, the Kuehne+Nagel Expo and Events team successfully organised the transportation of SailGP's event and league infrastructure, from Bermuda to Italy.
Containers arrived on schedule, allowing the technical area and eight cutting-edge race boats to be ready on-time for the first-ever Italy Sail Grand Prix on 5 and 6 June.
The Italy Sail Grand Prix in Taranto not only saw a win for the Japan SailGP Team, but marked the continuation of SailGP's Race for the Future. As part of the global league's commitment toward a better sport and a better planet, SailGP supported the regeneration of the local ecosystem, leaving a legacy for the City of Taranto. 50 Poplar trees were planted as part of the local regeneration project and 332 square feet of solar clean energy panels installed. Via its youth and community outreach programme - SailGP Inspire - 118 young people aged between 9-23 years old engaged with the sport.
The SailGP's Operations Team and the Kuehne+Nagel Expo and Events team in the UK and Italy were the first to arrive and the last to leave, in order to meet all logistical requirements, such as supporting the dismantling and loading of all race equipment for its onward journey.
The third event in the league's global calendar, spanning 2021-22, will take place in Plymouth, England in July, stay tuned to find out more about our joint commitment to care for the future of our planet!
Find out more about SailGP on their website.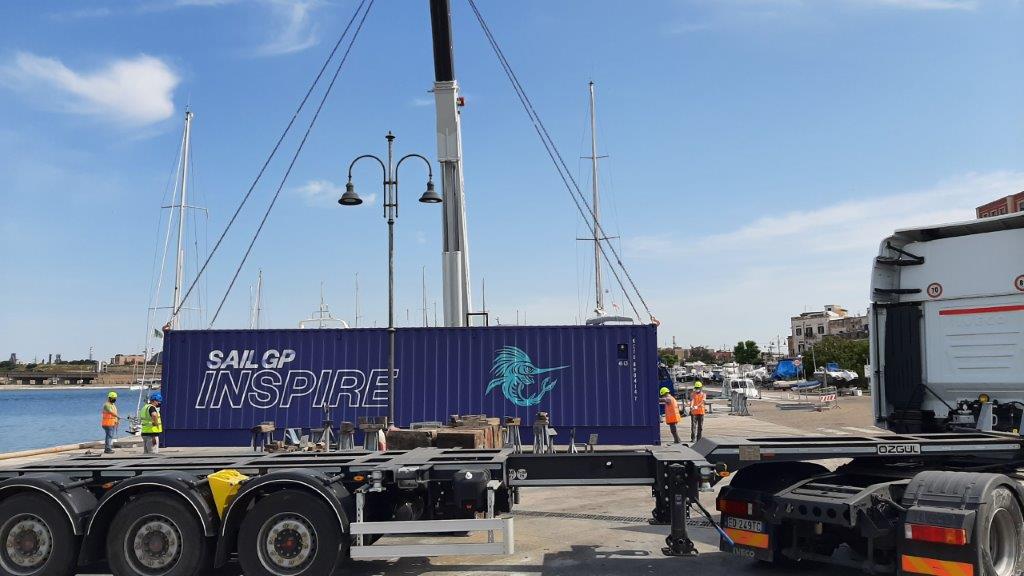 Get the latest updates on the partnership here
"
"It was such a privilege to welcome and support SailGP in Taranto. Our Italian team proudly embraced this project and continue to work in partnership with SailGP on our joint mission to set a new standard for major event logistics, minimising the carbon footprint of the league's transportation.

Massimo Polettini, Expo&Events and Pharma Road Logistics Manager